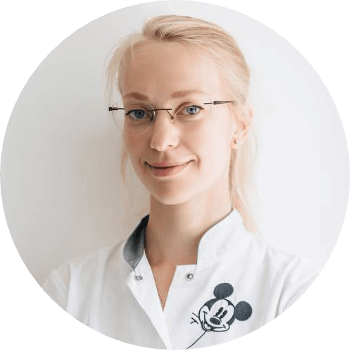 Specialty: Orthodontist.
12 years of work experience.
Education: graduated from the Donetsk National Medical University in 2010, and in 2012 she obtained the degree of M.D. at the National Academy of Medical Sciences named after P.L. Shupyk.
About me
For me, orthodontics is a special field of dentistry.
Orthodontics connects the entire postural system of a person, from the position of the feet to the position of the head, an important component of which is the correct closing of the teeth.
In my work, I try to apply a comprehensive approach to each patient. I like to work with the smallest patients. I support early treatment, because the earlier an anomaly is noticed, the easier it is to eliminate it.
Reasons for applying:
bite pathology

gaps between the front teeth

crooked teeth

uneven dentition

improper development of the dentition system
Professional motto: A harmonious smile is the key to joy and health!