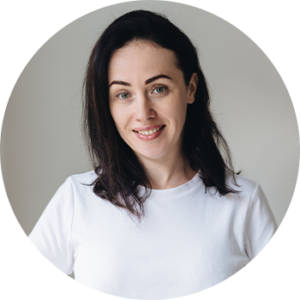 Specialization: general stomatology
15 years of work experience
Education: Dnipropetrovsk State Medical Academy, graduated in 2005
About me
Since childhood, I dreamed of being a dentist. And so my dream came true! I love my job very much. I have been practicing dentistry for more than 15 years. At the same time, I continue to study constantly.
Reasons for applying:
Direct restorations,

treatment of dental caries of various complexity

Treatment of root canals

Hygiene and teeth whitening

Treatment of children and adults in medicated sleep

Injections of botulinum toxin and fillers based on hyaluronic acid

Plasma therapy, botulinum therapy, biorevitalization, mesotherapy, lip contouring
Professional motto: To medicine with love – this is probably my motto in work, which brings me so many positive emotions and interesting opportunities to create beautiful smiles. A healthy smile is a happy patient! And if the doctor is happy, the percentage of happy people has increased.