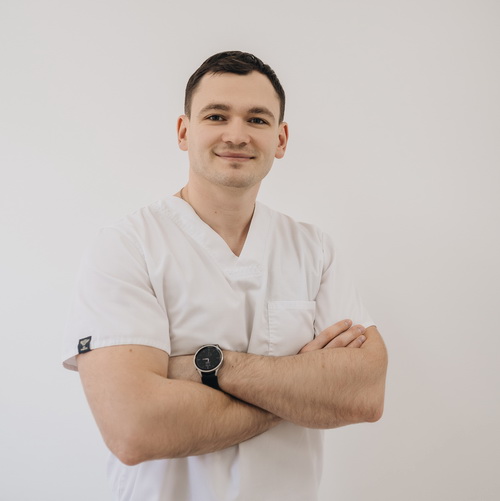 Speciality: Dentist – endodontist
Work experience – 10 years
Education: 2013 – Graduated from the State Institution "Dnipropetrovsk Medical Academy of the Ministry of Health of Ukraine" majoring in "Dentistry" and qualified as a dentist.
2015 – received the qualification of a doctor-dentist-therapist.
About me
Since 2015, I have focused on endodontic treatment using an operating microscope and computer tomography.
He is a member of the Ukrainian endodontic community and the union of continuous professional development of doctors.
I regularly conduct educational lectures and master classes for endodontic doctors.
My work directly impacts how strong the foundation will be for future crowns, veneers and other restorations. Endodontics requires constant self-improvement, patience and harmonious teamwork.
Reasons for applying:
I specialize in the treatment of complex cases of endodontic pathologies and root canal problems, namely:
removing broken tools

closure of perforations

work with complex and sclerosed canals.
Professional philosophy: Endodontic treatment, together with the most modern technologies, allow you to save and extend the life of even hopeless teeth, preserving the teeth and health of patients.