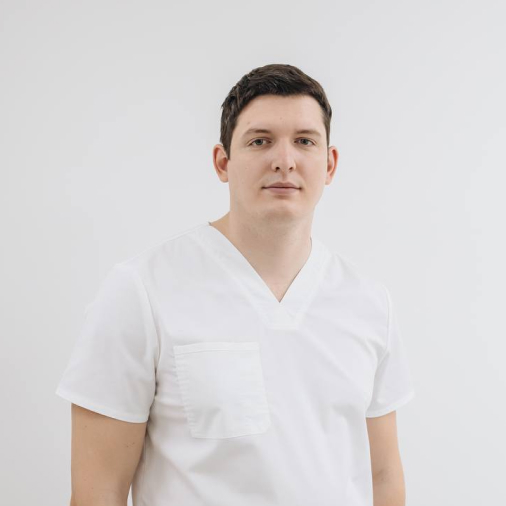 Specialty: Dentist-surgeon
10 years of work experience
Education:
About me
My profession has grown from a hobby to a lifelong business, which, in my opinion, is the key to success. Growing up in a family of doctors and following their example, I admired people who know how to create beautiful things with their own hands, especially when their work brings comfort and joy to other people.
I believe that in order to create a happy smile, you need to lay a reliable foundation, which consists in planning and carrying out complex surgical interventions, as well as guiding the patient until the moment of fixation of orthopedic structures.
Reasons for applying:
preparation for dental implantation

prosthesis

sinus lifting

elimination of gum recession

surgical treatment of teeth

tooth extraction
Professional motto: A combination of deep knowledge, skills and constant concentration at work allow to achieve success in treatment.