Treatment of periodontitis at QRD Dental dentistry
Symptoms of periodontitis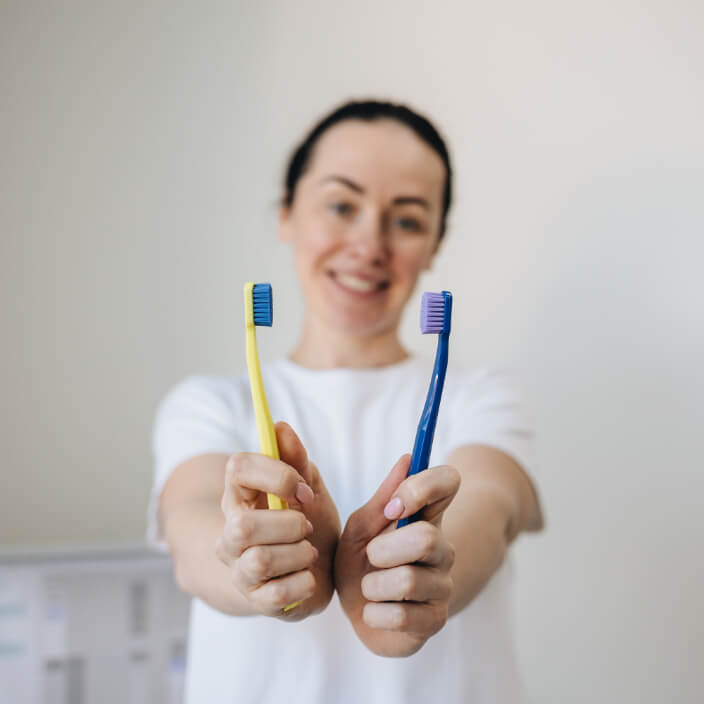 Such an unpleasant disease as periodontitis is manifested by the following symptoms:
swelling and bleeding gums,
destruction of the alveolar process (bones where the teeth are located),
aesthetic disorders (exposure of the surface of the root of the teeth, the appearance of black triangles between the teeth),
increased sensitivity of the teeth,
bad breath from the mouth,
the appearance of wedge-shaped defects on the surface of the root of the
teeth,
the occurrence of tooth mobility, which may lead to their loss in the future.
However, with periodontitis, there may be no pain in the gums, which is the main reason for late visits to the dentist.
The main cause of periodontitis is the presence of dental plaque (soft and hard), resulting from insufficient oral hygiene and lack of regular professional oral hygiene. Also, periodontitis occurs as a result of the lack of treatment of gingivitis.
Methods of treatment of periodontitis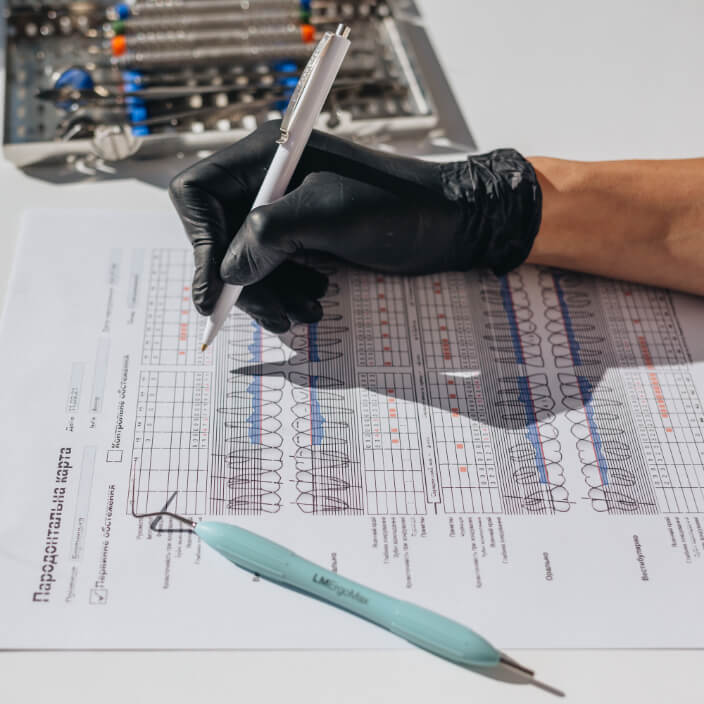 Treatment of periodontitis may include:
Non-surgical methods of periodontitis treatment
Surgical methods of treatment of periodontitis (if necessary)
Dispensary examination (every 3-4 months)
In non-advanced cases, non-surgical treatment and dispensary examination may be sufficient.
Non-surgical treatment includes:
Professional oral hygiene
Carrying out subgingival removal of dental deposits with the help of zone-specific Grace curettes.
Carrying out local and general drug therapy (according to the recommendations of a dentist-periodontist)
Improvement of individual oral hygiene (according to the recommendations of a dentist-periodontist)
Non-surgical treatment of periodontitis is a more complex and longer treatment than, for example, treatment of gingivitis. The main difference is the need to remove subgingival plaque (soft and hard) using zone-specific curettes. In QRD Dental stomatology, we use Nu-friedy Grace curettes.
These zone-specific curettes are hand tools that correspond to the anatomical shape of the roots of the teeth. In our clinic, we use LM tools of a Finnish company, which are among the best in the world. Also, removal of subgingival dental deposits is performed under local anesthesia for maximum patient comfort.
How many times do you need to visit a periodontist during treatment of periodontitis?
In the absence of advanced periodontitis (non-surgical treatment and dispensary is carried out), the treatment takes place in several stages (the duration of each stage is 1-2 hours).
How often should you visit a periodontist after treating periodontitis?
After the treatment, you should visit the dentist every 4 months.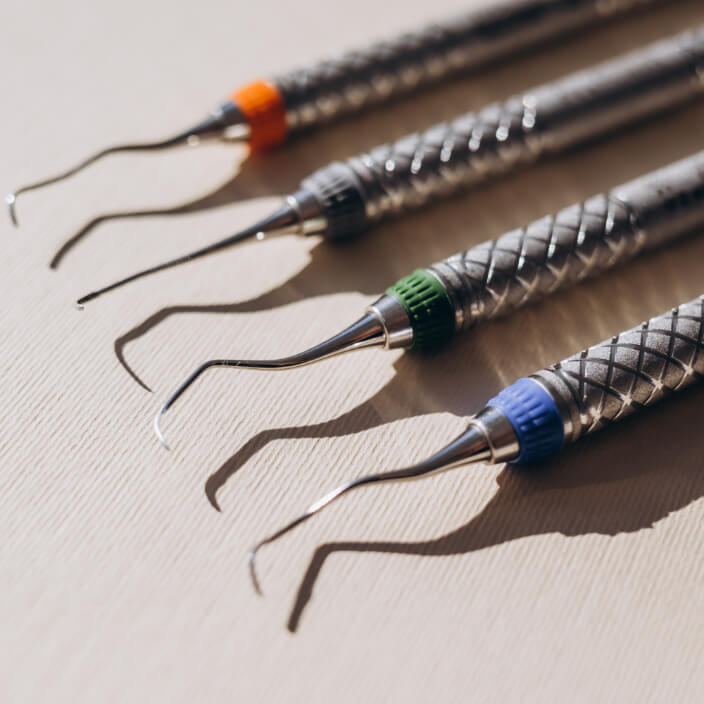 What will happen if periodontitis is not treated?
If periodontitis is not addressed to a periodontist for treatment, it can lead to both aesthetic and functional disorders (impaired chewing function) and complete loss of teeth.
Don't ignore the problem. Contact the specialists at the QRD Dental clinic and receive qualified assistance, detailed consultation and, of course, a healthy and beautiful smile!
WANT TO SIGN UP AT THE DOCTOR'S ADMISSION
Send an application and we will pick it up the best time for you