Caries treatment
Signs and treatment of caries
How to identify tooth decay? Everything is quite simple. You need to open your mouth and look carefully in the mirror. If you see obvious black dots on your teeth or worse – they have grown into large spots, this is not a reason to go to the doctor, you need to run! And very urgently!
From the main thing you need to know, caries is an infectious disease that can manifest itself through acute pain during eating, especially sweet. Or teeth become sensitive to hot or cold.
Neglecting the treatment of caries, you destroy the strength of your teeth and level the doctor's options for treatment options. Do not put off "health for later", sign up for QRD Dental right now: start saving your teeth today to use them for many more years in a row!
Will caries treatment help keep a tooth
Of course it will help! But only if you noticed this problem in time and turned to the dentist for help in a timely manner. If you start the situation and at the same time still postpone the appointment to the doctor in the "long box", then, probably, only roots will remain from a healthy tooth, and maybe even a donut hole.
Quality caries services are available at QRD Dental. It's time to make an appointment right now! Do not forget that neighboring teeth, which were in very good condition and did not need to have any fillings or any treatment, could "get sick" with caries. Take the situation seriously – call us and book an appointment with QRD Dental Clinic right now!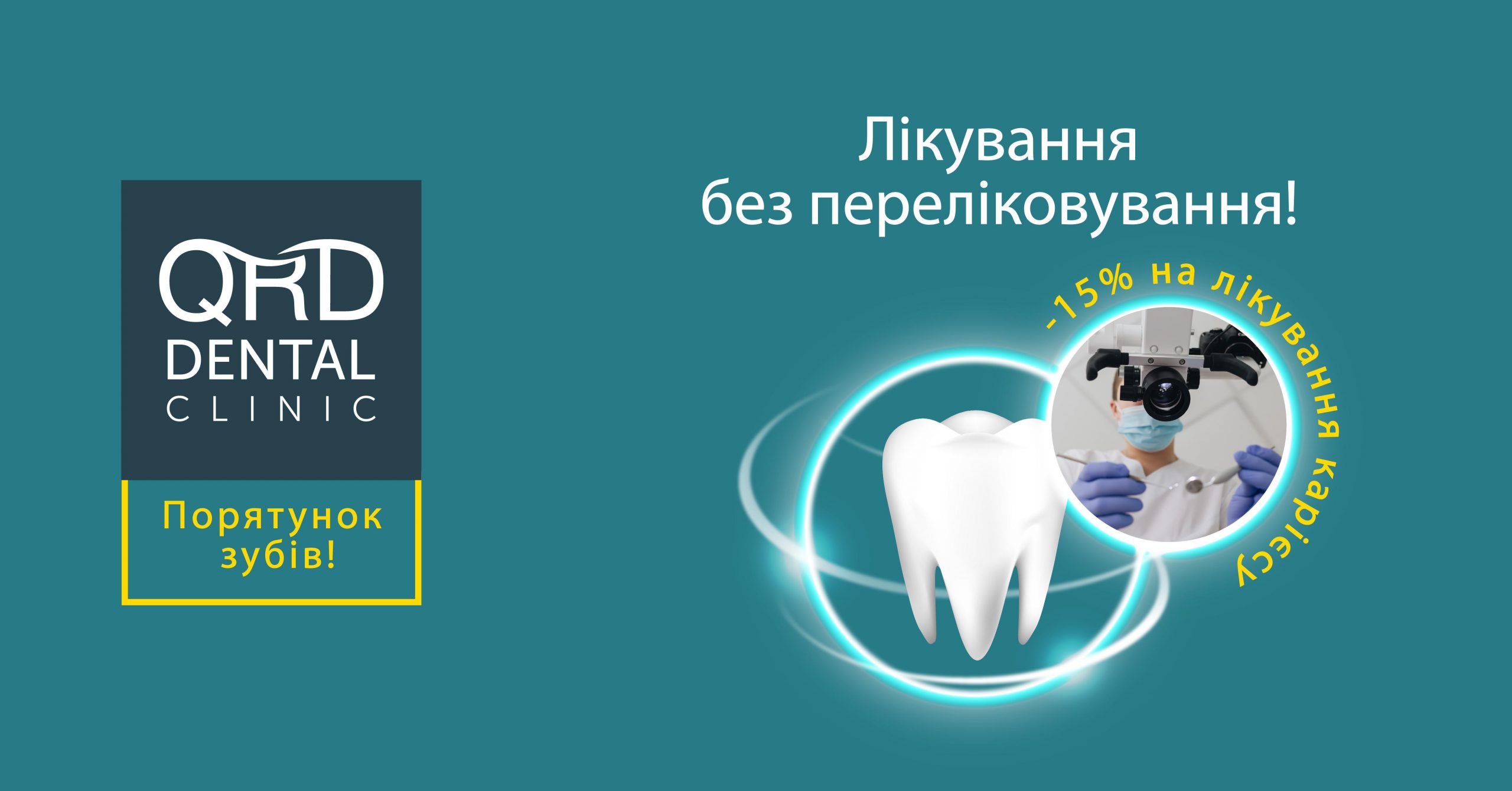 How long does caries treatment take?
Since caries is a very insidious disease, it is naturally treated in less than ten minutes. It all depends on how many teeth managed to suffer from it. If the degree of infection of the tooth is moderate, then approximately one hour to 1-2 days will be required to treat tooth decay. When caries has reached a deep level, then teeth can be cured in a few visits to the dentist.
Is it possible to eat sweets after caries treatment
To be honest, sweets are basically contraindicated in teeth. But we know that we are all, to one degree or another, sweet tooth! Therefore, further information is especially for those who can not live without sweets and cookies. When you are undergoing caries treatment, it is important to avoid coloring drinks for a while, because this can change the color of the filling. It is also important to exclude hard sweets: toffee, sweets with hard nuts, chewing gum and the like, because we need a period of adaptation of our body to the filling. The body must get used to the fact that something new has appeared, in addition, one should refrain from using hard to avoid breaking the seal. During the day, consume warm, but not hot and not cold food, as this can affect the sensitivity at the treatment site. And be sure to chew food on the opposite side. In other words: pay a little attention and give a little more care to your teeth, and they will serve you faithfully for dozens of years!
Modern methods of treating caries can completely get rid of it. But you need to remember that such a disease of the teeth is infectious. That is, it can easily transfer bacteria that damage enamel to healthy teeth. And they multiply at the "speed of light." An hour is enough after you brush your teeth. So, by all means sign up for QRD Dental dentistry to see a doctor in order to give a professional rebuff to tooth decay! Call us right now, time to act!
WANT TO SIGN UP AT THE DOCTOR'S ADMISSION
Send an application and we will pick it up the best time for you